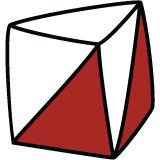 Upcoming Events
MTB Orienteering - Bottle lake
Sunday 25 August 2019
MTBO is biking and navigation usually along trail and track networks, but can go over areas in-between. The areas you can bike are clearly marked on the legend on the map. This is great training for adventure race events (on a smaller scale) where you have a biking and navigation component.
more info
Kairaki
Sunday 8 September 2019
Kairaki is one of our few remaining local sand dune maps. The sand formations provide lots of challenge with some very technical areas. Mature pine forest covers the intricate contour detail of the dunes, which are complex and unpredictable.
more info
Night Nav 1 - Victoria park
Wednesday 11 September 2019
Location: Victoria park (Main carpark by the playground)
more info