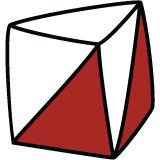 Upcoming Events
Quail Island. Pre-entry required.
Sunday 2 February 2020
The PAPO 2020 events start with an orienteering event on Quail Island. Please pre-enter for this event by Weds 29th Jan.
more info
Waikari OY
Sunday 16 February 2020
Waikari OY
more info
Evening sprint - Papanui High School
Tuesday 18 February 2020
Evening sprint, Papanui High School.
more info