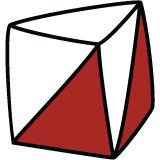 Upcoming Events
Heights of Winter
Saturday 23 June 2018
The 2018 Heights of Winter Rogaine will be held on Saturday 23 June at Scargill. Get your team together for a navigation adventure in the hilly Hurunui District, North Canterbury 80 kilometres north of Christchurch, which is close to the popular Waipara wine region.  Team categories: Mens, womens, mixed, veterans and juniors.
more info
Hansen Park training
Monday 25 June 2018
A last-minute sprint training map has been prepared that will be suitable for students learning running and reading the map before school holidays and NZ Secondary School Orienteering Champs. Controls will be technically very easy, but it will reward the runners who can read the map faster and those who can get...
more info
Orton Bradley
Sunday 1 July 2018
Orton Bradley Park, Charteris Bay is situated on the southern shores of Lyttelton Harbour. It has large open spaces and scattered forest areas within a park-like setting.Directions:  The event will be signposted from the main road. Courses: There will be a range of different courses suitable for first time orienteers and...
more info