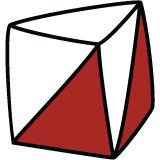 Upcoming Events
Van Asch farm. Score OY
Sunday 1 November 2020
A return to the Van Asch farm adjacent to Halswell Quarry. A map that has not been used for a number of years but has now been re-mapped for this event.
more info
Bottle Lake MTBO OY
Friday 13 November 2020
Local MTBO at Bottle Lake on the Friday of show weekend.
more info
Canterbury Champs - Long Distance
Saturday 14 November 2020
South Island & Canterbury champs day 1 - Long distance.  Acheron, near Lake Lyndon, Canterbury High Country.
more info