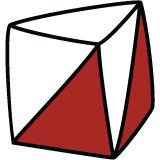 Upcoming Events
Queens Birthday Day 1
Saturday 3 June 2017
Leithfield will offer a fast introduction to the weekends racing. Almost dead-flat, the terrain includes a mixture of mature pine forest and low-visibility pine set on relatively vague inland sand dunes, intricate coastal dunes and extremely fast open farmland.
more info
Queens Birthday Day 2
Sunday 4 June 2017
One of PAPO's classic maps, Butler's Bush has been fully updated by Russell Higham to bring it up to standard. The map is majority rolling open farmland with vegetation (matagouri and some kanuka) in places, and there is also a block of mixed beech and pine forest.
more info
Queens Birthday Day 3
Monday 5 June 2017
First used for National Champs 2013, this map is a true technical challenge with an abundance of intricate sand dunes to navigate. The map is split between more technical area of dunes in the east with a flatter section on the western half of the map, and picking the right...
more info