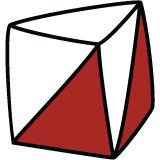 Upcoming Events
OY6 - Godley Head
Sunday 11 November 2018
Great views (and hopefully weather) guaranteed, on this well-known club map. Traditionally steep for the longer courses but much less so for the shorter ones. It has long grass and rabbit holes for the unwary (watch your feet off the tracks), with views that are multi-million dollar all the way to...
more info
Canterbury Champs
Saturday 1 December 2018
The Castle Hill map was last used in Oct 2016 and has been updated and extended for this event.
more info
Canterbury Champs
Sunday 2 December 2018
Hogsback is one of PAPO's premier maps, which was mapped by elite Nick Hann.  Since then, it has been used for our showcase events and deserves its place in the top collection. The native beech forest is very runnable, with a natural scattering of old branches underfoot.
more info