"Orienteering – The Groynes" day
24 January 2016
News for participants:
The annual free orienteering day is at – The Groynes – on Sunday February 28.
Similar to last year – but controls are in different places.
Today will show what a great location the Groynes is for entry-level orienteering.
Get to see parts of this park you have never explored before.
This time it is a 'score' event – meaning you choose your own route to score as many points as you can in one hour. There will be many controls all around, with different points values.



Parking is by Clearwater, 1.5km from the new entrance off SH1.


Registration is from 10am till 12:15pm, near the fishing lakes.


You will get a card, to clip to show which controls you have found.


After instructions, you will get your map.


At regular intervals after 10:30am there will be exciting mass starts - everyone will take off in all directions - The trick is to get back in time.


Its fun to watch everyone returning from different points to cross the finish line in the hour.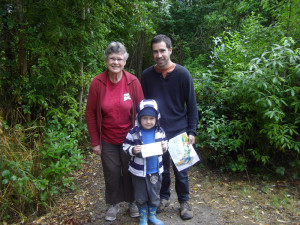 Participants can run, walk, go alone or in groups or families.
There is plenty of parking.
Your action plan:



Wear clothes and footwear suitable for the weather. Bring water and snacks and cash for the range of food and drinks vendors coming today.


Enjoy the entertainment coordinated by the Sports and Rec team at CCC Burwood Pegasus.


More questions?
You've already found the PAPO website. Go to the contact page and email info@papo.org.nz .
Can't come on the 28th? Maps of the permanent course are at small charge from Rosebank café.