Enter the schools festival now
02 September 2022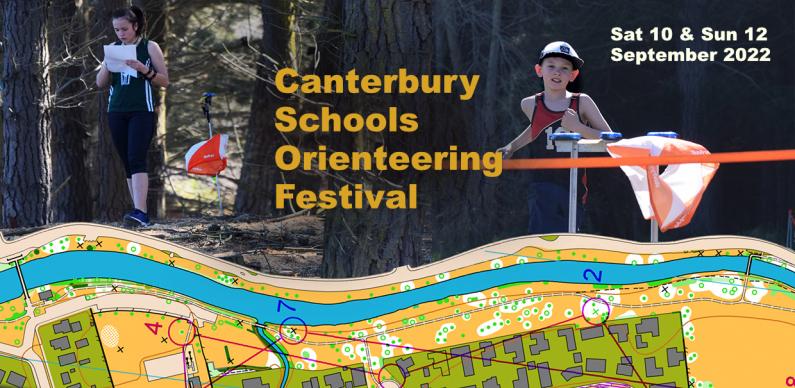 Haere mai! You're invited to the Canterbury Schools Orienteering Festival 2022.
If you are school aged and go to a primary, intermediate, high school or are homeschooled in Canterbury, you can enter this regional schools orienteering festival. Plenty of training opportunities to learn and practice your orienteering skills are available in the weeks before the festival.
This two-day competition has something for everyone. You can choose to orienteer on your own in a Competitive grade if you have orienteering experience; or compete with friends in the Fun competition. We welcome all students, from beginner orienteers to experienced orienteers and those who have never orienteered before. 
Details on the festival:
The festival programme for 2022 is:
Day 1: Saturday 10th September – Park/urban event. Orua Paeroa (Ascot golf course). Starts from 1.30 p.m.
Day 2: Sunday 11th September – Forest event. Spencer Park. Starts from 10:30 a.m.
Details: 
https://papo.org.nz/series/view/25/canterbury-schools-orienteering-festival-2022
Enter now:
You can enter both days or just one, but enter by Sunday 4 September. We are planning to have other activities in addition to the orienteering courses. Maze orienteering, orienteering string course for pre-schoolers, sausage sizzle, lolly scramble and more. We will have a prizegiving at the end of each day with certificates for placegetters plus spot prizes!  
Entries are closing Sunday 4 September in order to provide enough time to create start lists for the event. If you have school-aged children (any age year 0-13!) enter them and their friends in this event specifically for them.
Eneter here: https://entero.co.nz/evento.php?eventName=csof-2022 


Keep practising  - come to the training sessions

The last before the festival week is jam packed with training sessions:

Monday 5 September  |  Ngā Puna Wai - Meet at the west end of the main car park
Tuesday 6 September  |  Mt Pleasant school - Cannon Hill Crescent entrance next to the rope climbing tower 
Wednesday 7 September  |  Heathcote - Meet at Heathcote Domain Cricket Pavilion
Thursday 8 September  |  Barnett Park - Meet at the end of the car park, beside the football fields.
More info:
https://papo.org.nz/events/view/4091/training-events-for-school-students-17th-aug-8th-sept-2022