Schools orienteering training - Ideal for beginners and learners
04 August 2019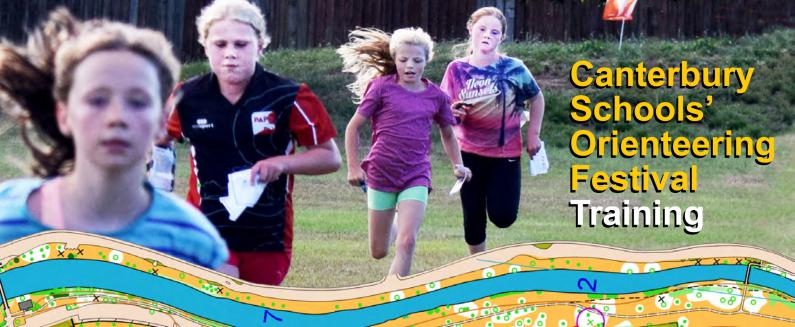 Events are on different evenings to help avoid clashing with other after-school activities. Make sure you sign up (as a school or individual) so we can provide enough maps.

Mon 19 Aug | McCormacks Bay – Reserve carpark near rugby fields
Tue 20 Aug  | Halswell Quarry – Findlays Picnic Area 1
Wed 28 Aug  | Van Asch School – Wakefield Av entrance
Thu 29 Aug  | Hansen Park – Hansens Park Playground
Mon 2 Sep  | Old School Reserve – Mt Pleasant Scout Hall
Wed 4 Sep  | Bottle Lake Forest – North end of Bower Avenue
Mon 9 Sep  | Heathcote – Heathcote Domain Cricket Pavilion
Tue 10 Sep  |  Hagley Park – Hagley Park Tennis Courts (Riccarton Avenue carpark by the tennis courts).

Time: 4pm start for 1 hour training session.
Cost: After-school training is $2 per child, pay at the event.
Make sure you get a map! Pre-registration here Please advise us with the number of children you will bring to each training session.
Pre-Register
Reserve the Canterbury Schools Orienteering Festival dates in your diary:
Saturday 14 September | Canterbury Schools Sprint | Old Avonside Girls High & Red Zone
Sunday 15 September | Canterbury Schools Long | Spencer Park
Festival event page
Enquiries about the training or festival: powell.iona@gmail.com